ABOUT SUBKO CACAO
An immersion. An inventive attempt to reimagine cacao through the lens of the Indian subcontinent. A little serious and scientific yet delicious and fun too.
Subko Cacao is a purpose-driven, design-driven, experiential and quality-oriented brand, deeply committed to reshaping the cacao landscape within the Indian subcontinent. We proudly identify as a 'Pod-to-Bar' experience brand, emphasizing on our comprehensive approach to cacao sourcing, processing, and production.
CRAFT CACAO, FROM THE SUBCONTINENT, FOR ALL.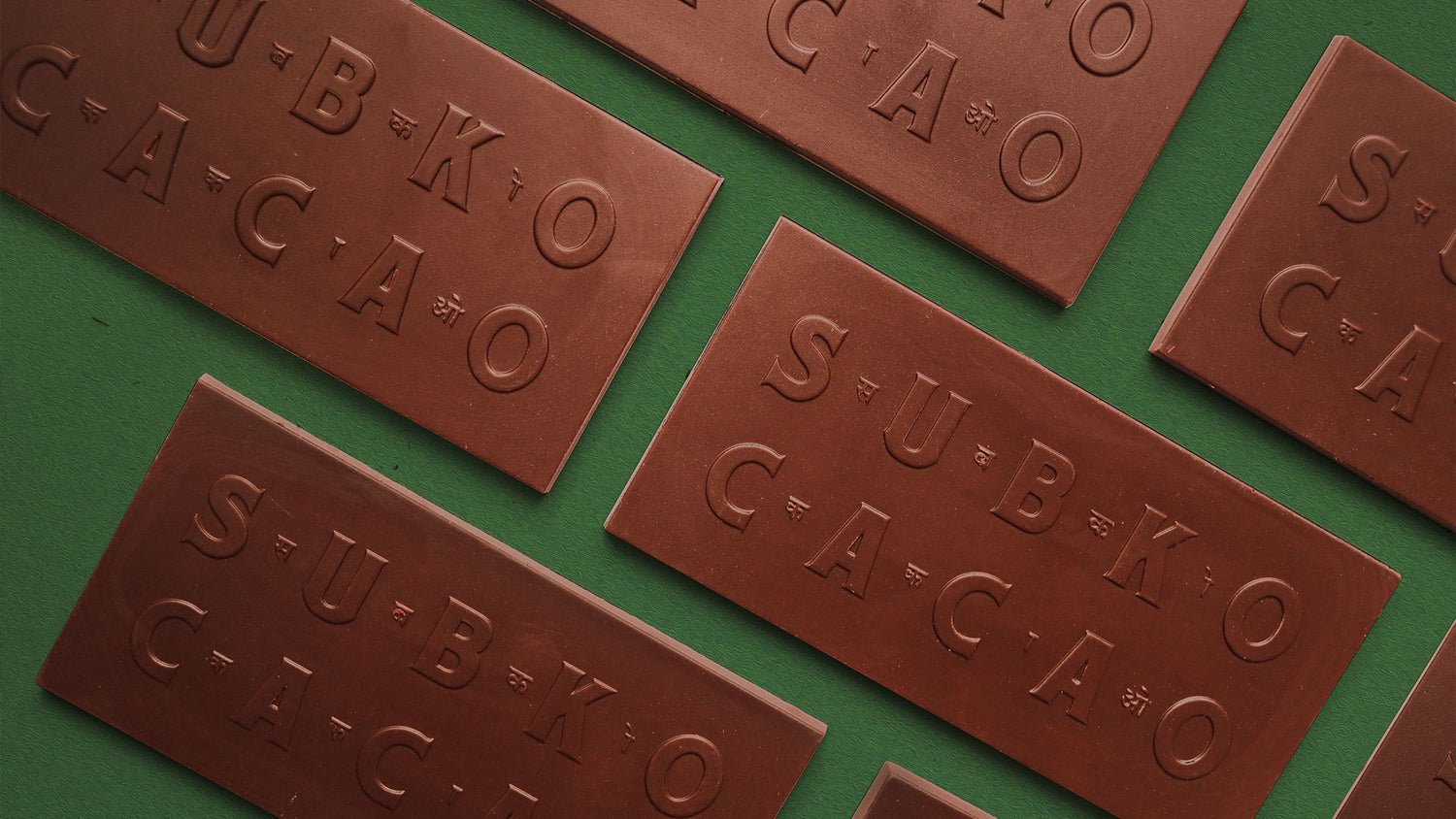 Our Values
At Subko Cacao, hyper-traceability is at the core of our operations. We emphasize on the tracking and documentation of every step in the cacao supply chain. It involves gathering detailed information about the origin and the processing of raw materials, and the ingredients, all the way to the final product. We believe in complete transparency, allowing our customers to have a holistic overview of the origin of their chocolate.
Overnight Shipping + Caveats:
Orders placed before 12:00 noon (Monday- Friday) are dispatched the same evening.

Once dispatched, if the delivery is to a Tier 1 city, you can expect to receive it the next day per our chosen scheme with our shipping partner. However, if the location of the delivery is to a Tier 2 or Tier 3 city, or elsewhere, though utilising the same tier of shipping scheme, the delivery may take 2 + days to arrive.

Please note: Any order placed after 12:00 noon, will be dispatched the following day. Orders placed on Saturdays and Sundays - due to our shipping partner being inactive on Sundays- will be dispatched on Monday.
To understand more about our shipping policy, read here
Orders below ₹2500 in value are subject to a shipping charge of ₹300.
All orders above ₹2500 qualify for free shipping.
Do reach out to our team on +91 9004700654 or email us on wheresmystuff@subko.coffee for updates on your order delivery timeline.
Subko Cacao: Terroir Bars
Our Terroir collection features single-origin, small-batch, profile-roasted dark chocolates showcasing the rich diversity of Indian cacao. With a high cacao content, each bar tells a unique multi-origin story, highlighting the terroir and flavours of specific regions. These chocolates are a journey through the Indian subcontinent's cacao heritage, offering a taste of the land, culture, and history in every bite.
Subko Cacao: Fermentation Fantasies
A craft chocolate range of bars made with cacao that has been uniquely fermented, resulting in a curated collection of experimental chocolate bars - the Fermentation Fantasies.
Subko Cacao: Dark/Milk/White Bars
Subko Cacao's range of full bars encompasses the entire spectrum of chocolate experiences. From the deep richness of dark chocolate to the creamy sweetness of milk, and the delicate allure of white chocolate - we explore the art of craft distinct flavour profiles. These bars cater to a wider range of preferences, ensuring that every chocolate lover finds their perfect indulgence within our collection.
Subko Cacao: Big Cubes
Subko Cacao reimagines the classic bon-bon chocolate format with our Big Cubes collection. These chocolates are magnified in size, perfect for sharing or savouring on your own. Crafted with hyper-traceable cacao, these are meant to be enjoyed slowly, allowing you to savour the flavours and textures that define our love for chocolate-making.
Subko Cacao: Filled Bars
The Filled collection is a nostalgic journey through beloved chocolate-based treats we all grew up with. Here, we elevate these classics with highly curated craft cacao and hyper-traceable ingredients. Our goal is to evoke cherished memories while introducing a new level of quality and flavour. These chocolates are not just sweet indulgences: they are a bridge between the past and the present of chocolate confectionery.
Regular price

Sale price

₹ 395

Unit price

per

Regular price

Sale price

₹ 395

Unit price

per

Regular price

Sale price

₹ 395

Unit price

per
Subko Cacao: Coated
In our Coated collection, we take your favourite things and envelop them in Subko Cacao's experimental approach to chocolate. These treats feature hyper-traceable craft chocolate from the Indian subcontinent. Whether it's fruits, nuts, or other delectable ingredients, we coat them in our signature chocolate to create a harmonious blend of textures and flavours. It's a delightful twist on traditional chocolate-coated treats. 
Regular price

Sale price

From

₹ 495

Unit price

per

Regular price

Sale price

From

₹ 495

Unit price

per

Regular price

Sale price

From

₹ 495

Unit price

per
Subko Cacao: Experimental
Our Experimental range pushes the boundaries of chocolate innovation. These hyper-experimental full bars feature hyper-traceable flavour components sourced from across the Indian subcontinent. We blend tradition with innovation, creating chocolates that surprise and delight the palate. It's an exploration of flavours, where each bar is a sensory adventure, and each bite unveils a new and exciting taste.
Regular price

Sale price

₹ 695

Unit price

per

Regular price

Sale price

₹ 695

Unit price

per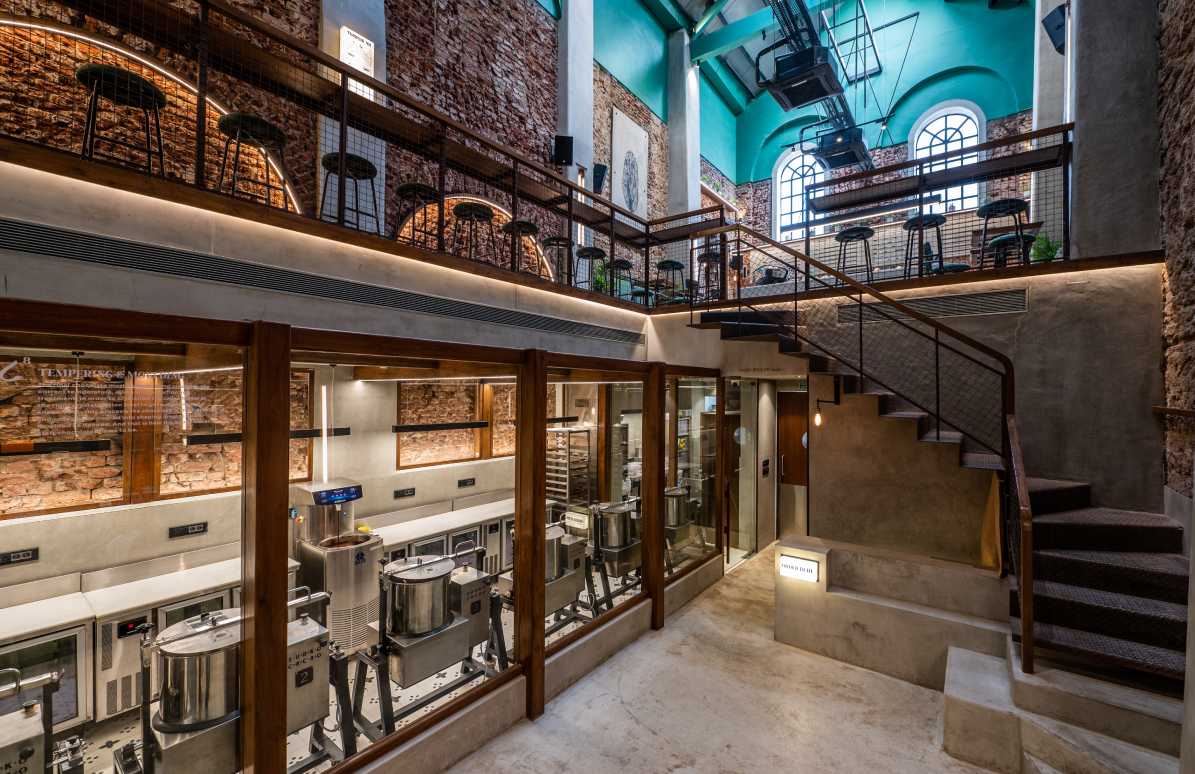 The Cacao Mill, Colaba, Mumbai
Subko Cacao is produced at The Cacao Mill by Subko, Colaba, Bombay, India.Drop by for a unique experience to understand how Cacao transforms from Pod to Bar.
For any queries regarding bulk orders of Subko Cacao, do email us on brand@subko.coffee with the subject "Subko Cacao Enquiry"
Contact Us